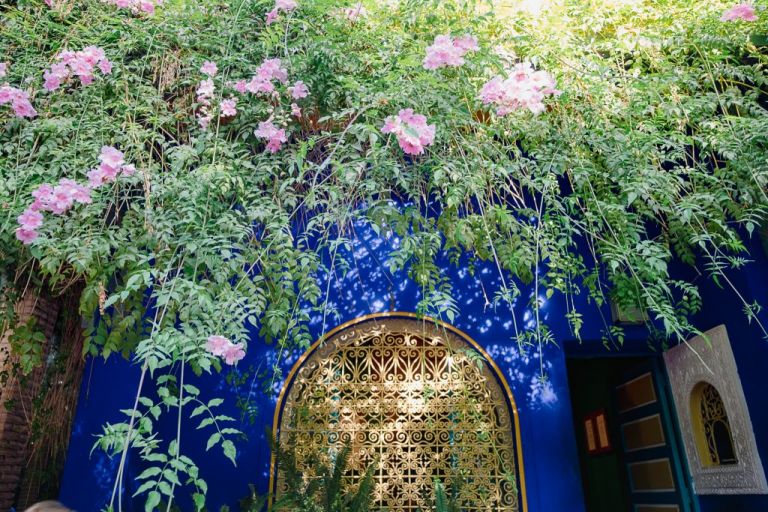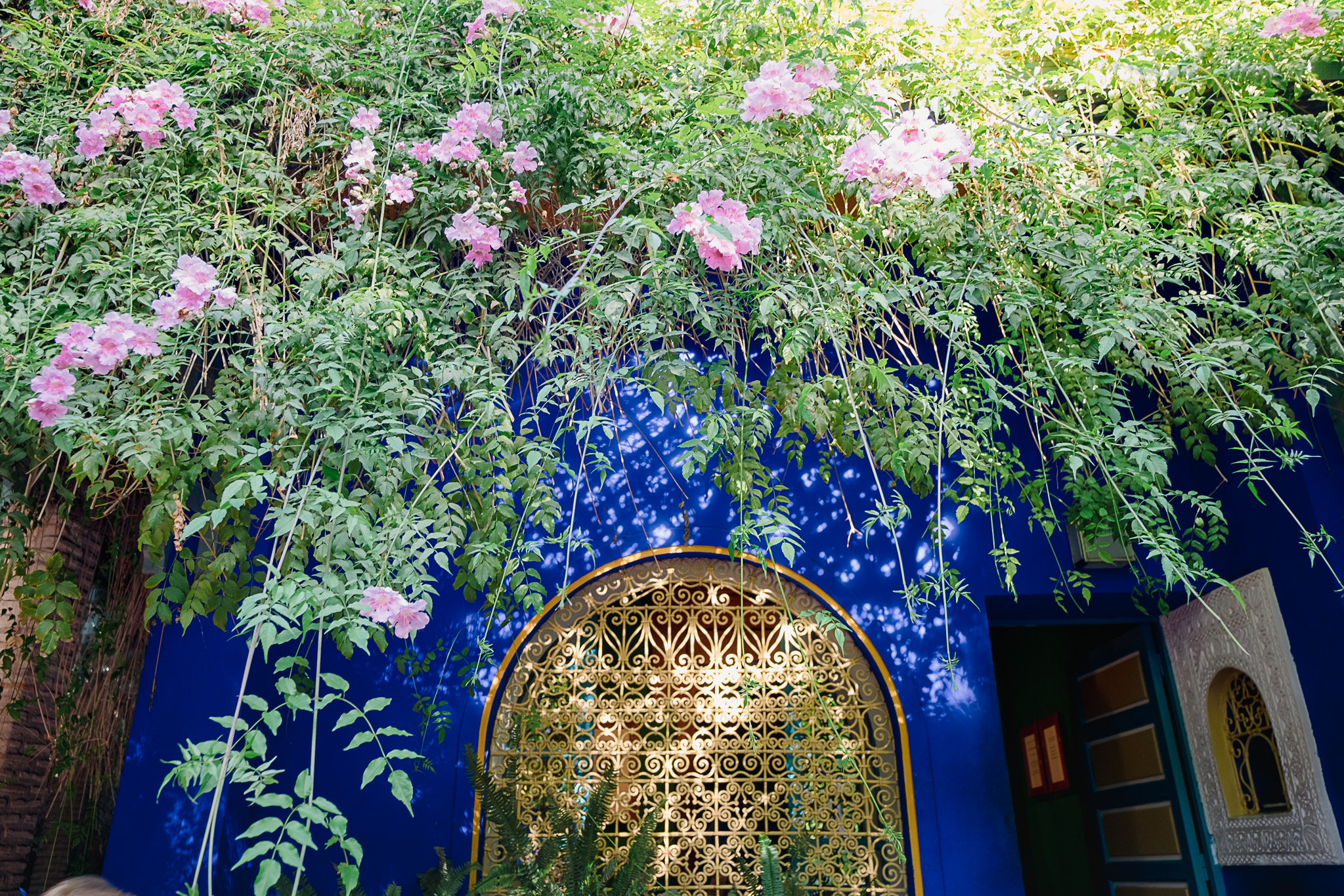 There are two sorts of people in the world. Those who take selfies and those (like me) who don't. When I visited the Le Jardin Majorelle in Marrakech – just before the world went to hell in a handbasket – the selfie takers were, quite frankly, driving me nuts. It is difficult to take photos when there are hordes of tourists pushing in front of you, taking pictures of themselves in front of the bright cobalt walls painted in the famous Majorelle Blue. Little did I know then how much I'd be missing crowds today.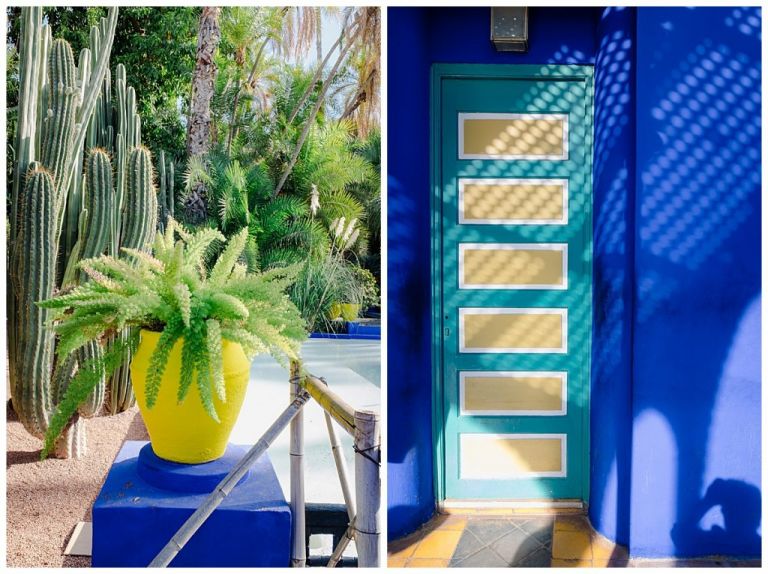 French painter Jacques Majorelle created the botanical garden over the course of forty years starting in 1924 and it became his life's passion. He was inspired to create the gorgeous blue that now bears his name by tiles he found in Marrakech, and used it extensively throughout the gardens and on the Cubist villa he had built in the grounds.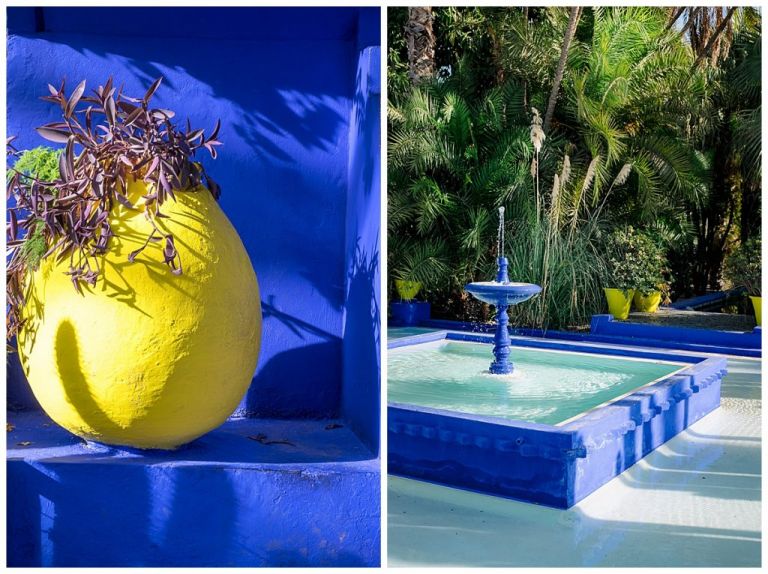 After Majorelle's death in the early 1960s, the villa and garden fell into disrepair until Yves Saint Laurent rescued and restored them and made them his home. The villa now houses a Berber museum and the newly built Yves Saint Laurent museum is next door.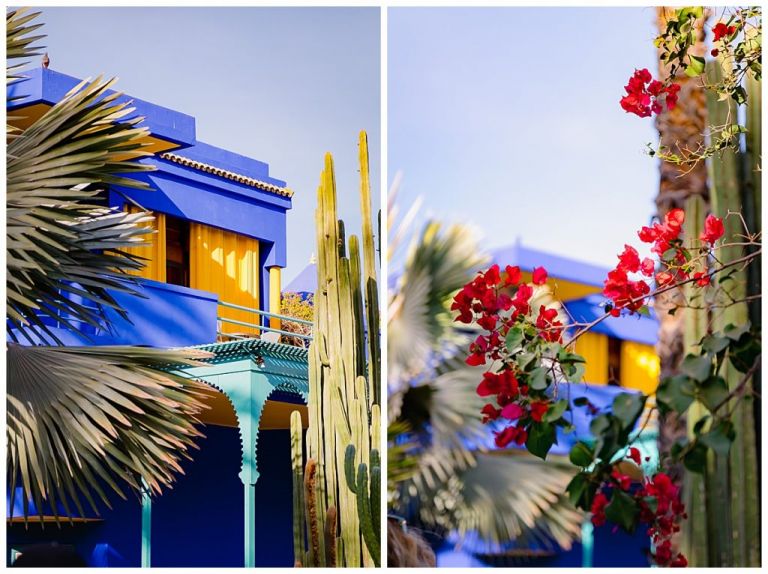 We had come to Le Jardin Marjorelle on our Painting the Sacred Within painting retreat (with the incomparable Mati Rose and Faith Evans Sills) to gather visual inspiration. I was mesmerised by the bold, breathtaking colours paired with the Majorelle Blue, the sculptural planting and the interplay of shapes, shadows and reflections. I wanted my photos to reflect these abstract patterns and give a brief glimpse of the tranquility of the garden that I could just about sense beneath the crowds. In the end I had to shoot between bodies and above heads, cropping many photos weirdly, to eliminate the tourists standing or sitting just to the side.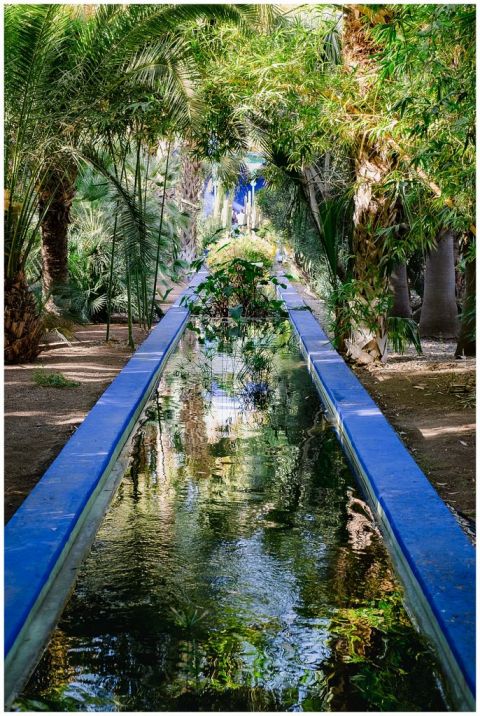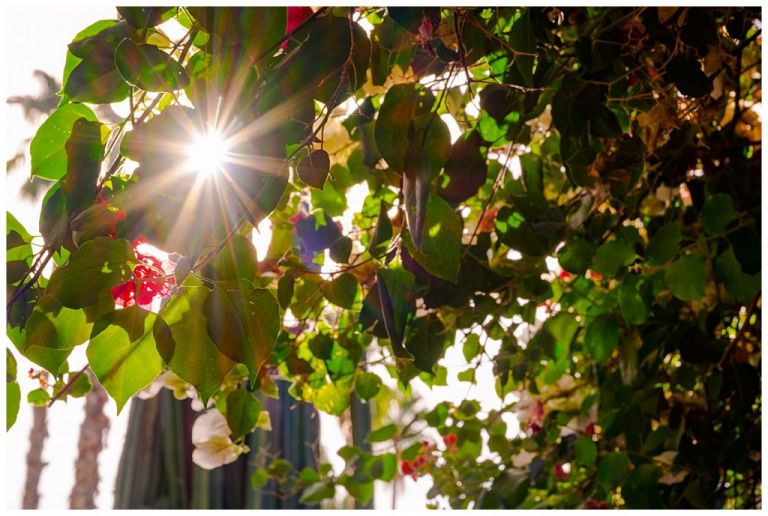 But now I wish I had kept the people in and made a feature of the happy laughing crowds interacting with their surroundings, which are so prominent in my memories and so absent from my photos. They would serve as a reminder that one day we will again travel in crowds and I promise to appreciate selfie-takers jostling in front of my lens. These pictures are too still, too quiet, too EMPTY.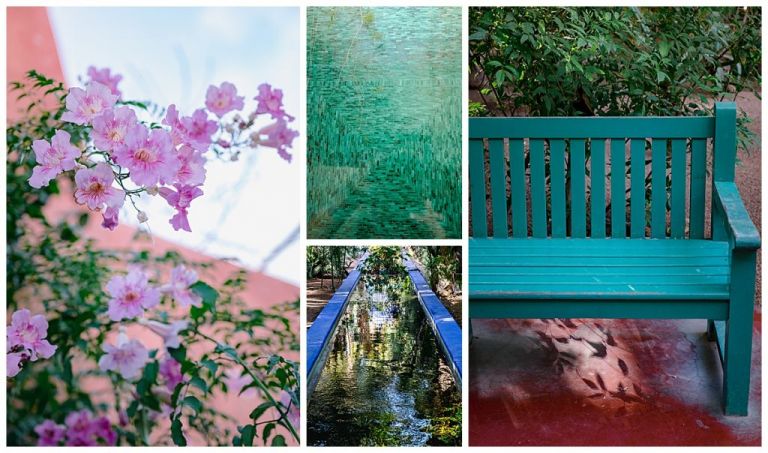 Since we are once again in lockdown with nothing to do I thought I would start blogging again, and particularly want to share all my Marrakech photos with you. Go here for my post on Marrakech Street Food.